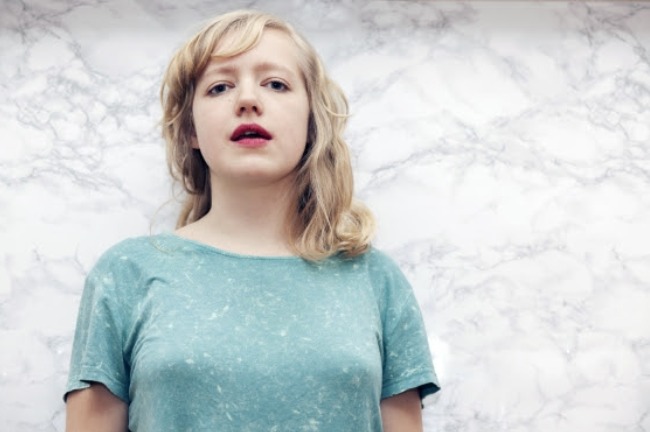 Sea Change - "Let's Dance"
Dreamy Nordic electropop artist

Sea Change

has unveiled her new single, the brooding and delicate, "Let's Dance".
It's another cold chill down the back of your neck. Building upon debut single "Bursting"'s icy electronica, "Let's Dance" already embodies a maturer sound from Ellen Sunde, who moved from Norway to Berlin to help develop her music. Whilst there's a hint of wider influences, there's still something intrinsically Scandinavian in its sound with spacious synths, tip-toeing beats and Sunde's crisp husk.
The track builds slowly with the added appearance of gentle piano taps and forlorn synths, coming to a head in a thousand layers. Stunning.
"Let's Dance" is available as a limited 7" vinyl or can be sourced digitally via her
website
.
Pillar Point - "Cherry"
Shedding the skin of alt-pop act Throw Me The Statue, San Francisco's Scott Reitherman returns under the guise of

Pillar Point

– this time armed with the shimmering "Cherry".
Set against a backdrop of scuffling beats, Krautrock bleeps and sunshine synths, "Cherry" has all the right ingredients for an assured summer hit. But Reitherman's mournful, nostalgic vocal bites against any inferences of a joyful sound, resulting in an unnerving and attractive type of dozy electronica that's oddly fitting for this time of year.
Following on from 2013's "Eyeballs", "Cherry" is the second track taken from Pillar Point's self-titled debut full-length, released on 3 March via
Polyvinyl Records
.
Dustin Tebbutt - "White Lines"

Taken from his debut EP release, Australian artist

Dustin Tebbutt

premieres the hypnotic new video for "White Lines" on Best Fit.
Two years ago, Tebbutt crossed the seas from down under to Scandinavia to write music. The results are four comforting, emotive songs best suited to warm colder months – more so the case than ever on "White Lines".
The brainchild of Tebbutt and video editor Marcus Coblyn, "White Lines" sees minimalist stop-motion images loop just behind the track's tender beating heart and aching synths, working to lull you into a rhythmic trap. It perfectly accompanies the audio – patterned melodies that slowly climb atop each other – if only to bed itself amongst these sounds than divert attention away from them.
The Breach
is out now and Tebbutt plays
Servant Jazz Quarters
, London on 25 February.