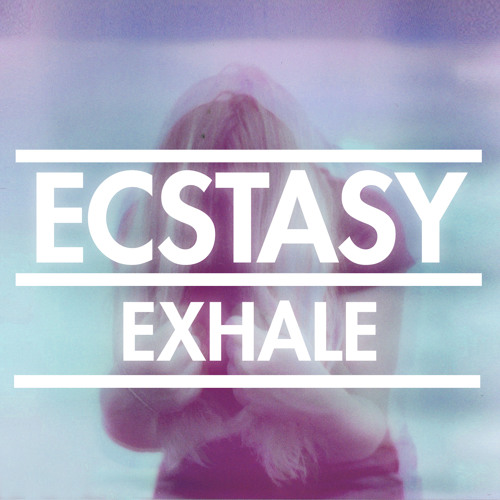 *Originally published for The Tipping Point (in assoc. with The Generator) (29/1/13)
It's been a trend in recent years to have one-word band names (
Chvrches
,
Haim
,
Grimes
and
Peace
– not to mention recent Tipping Point artists:
KHUSHI
,
SOAK
and
CUBS
). Long gone are the days of 'The' prefixes, where joining a band was like joining a club with the pre-determined guitar/vocals/drums/bass set-up. Nowadays, with so many musician-cum-producer-cum-DJs and vast experimentation with hybrid genres, it seems pertinent for musicians to name themselves after something less simple than, say, a group of animals. This is where
Ecstasy
come in, a relatively new act from London who produce "popgaze" tunes in a presumed effort to elevate one's mental state.
The act's latest creation, 'Exhale', is introduced by abusive klaxon synths but supple boy/girl harmonies soon soften the heavy blow. Double-wrapped beats and juddering synths sit nicely below lively vocals, much like the stylings of a
Naked And Famous
or
Mausi
track (the latter tipped this month). A mesmeric drone neatly carpets the song throughout – perhaps explaining the "popgaze" label – leaving you feeling rather warm and fuzzy inside.
Ecstasy don't need to fling any amphetamines to fans (and that would be silly, wouldn't it). Thankfully, their brand of strident power-pop has its own, uncompromising energy.
Tip courtesy of Adam (Alphabet Bands), Rob Platts & Tom Cotton (Amazing Radio)