*Originally published for

The Line of Best Fit

(17/1/14)
"My last year and this year was really a roller coaster emotionally for me," said Maria Lindén of

I Break Horses

in late 2013. "I got so tired of myself being this sad person all the time…When writing music, I use it a lot as therapy."
With its ominous song titles ("Cancer", "I Kill Your Love, Baby") and arresting walls of melancholic electrogaze, the outfit's 2011 debut
Hearts
was a certain surrender to the pressures of being human. Created after the pairing of Lindén and Fredrik Balck – two hypochondriacs who met on an online medical forum before a chance meeting in person –
Hearts
was a gem in a sea of the year's many mediocre releases. Though the album's themes dwelt on the inevitability of death, its creative and emotional depth made it eternal.
But darkness can only weigh heavy for so long. The band's follow-up,
Chiaroscuro
, sees Lindén and co. perforate shadows of self-doubt with bursts of light, heeding to the album's definition: 'the treatment of light and shade in drawing and painting'.
The astonishing confidence of "You Burn" is thus a welcome and brave start to the record. Pentatonic piano chords clutch onto Linden's cold breath, which amongst icy synth snaps and meddling percussion is the clearest vocal we've heard to date. It's seductively simple and a perfect precursor to the ever-more-startling "Faith"; the latter's menacing synth lines, insightful lyrics and addictive dance foundations inducing repeated listens.
By the time "Weigh True Words" and "Ascension" are digested, it's obvious I Break Horses were never going to write another
Hearts
. Here, the outfit have shed their skin of heady electronic drone in favour of more immediate synthpop; the tracks boasting anthemic pop choruses and sunny conversations of beats and bleeps.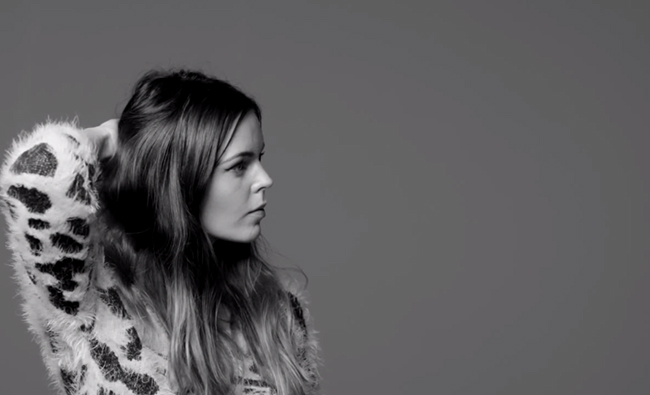 Perhaps an aspect of writing music that is overlooked by the casual listener, but lends itself to the most heated in-studio debate, is the structuring of an album. Rather shrewdly, the band have sandwiched the record's weaker points (the tiresome balladry of "Denial" and the disengaging, slow-mo techno-pop of "Medicine Brush") between mesmerising songs, as if to leave you wide-eyed at the start and the end. "Disclosure" is one of those later delights, pulled forward by sensual guitar lines and driving, multifarious rhythms. The hope evoked by the track's burgeoning melody and bright pulse is cleverly contrasted by Lindén vocals, which always lie just out of reach. Once again, the contrast of light and dark rears its head.
Album closer "Heart To Know"' is at once devastating to the ear and limitless in its beauty. "It's heart to know, babe / It's hard to know babe / It hurts to know, babe" Lindén cries out (or so it sounds) from the swathes of rattle breaths and decomposing synths. The song firmly places its hand on your chest, as if to force you to live in the moment. It doesn't want you to dwell on the past or worry about the future; this is you dealing with your emotions in the present.
Lindén has spoken about not feeling "at peace" with anything she does and yet, with her bandmates in tow, she has made some of the most strangely comforting and life-affirming music of the past few years. Rest assured, young worrier,
Chiaroscuro
is triumphant.
8/10