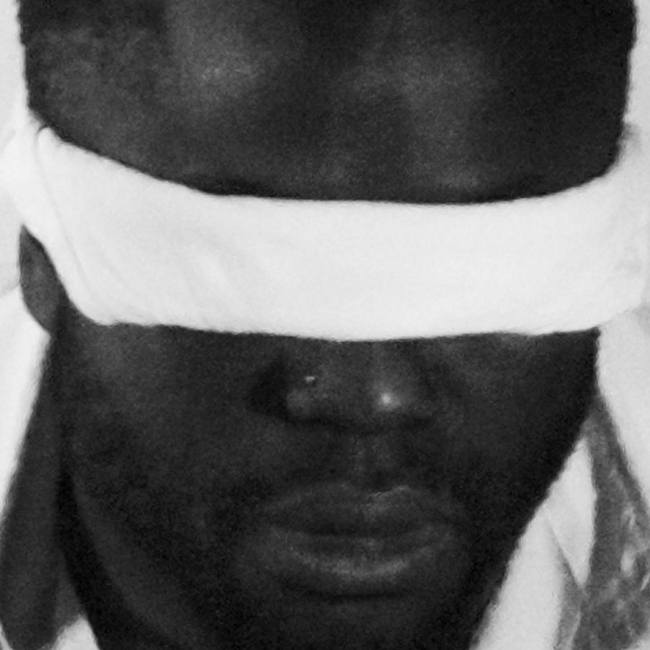 *Originally published for

The Line of Best Fit

(13/1/14 - 16/1/14)
Orthy - "Night Touch"
Texan electronic outfit

Orthy

give us a taste of what's to come on their new EP via the warm, melodic house sentiments of "Night Touch".
Sounding like the opening to a
Wild Beasts
song with its sharp wood blocks snaps and rumbling percussion, "Night Call" soon finds itself lost in high energy harmonies, relentless beats and swirling, hallucinogenic layers.
The five-piece, headed up by bedroom musician Ian Orth, count
The Beach Boys
amongst their influences and that love of rich vocal alliances sits tight at the track's centre.
It's immersive stuff, so just sit back and let its lush layers wash over you.
E.M.I.L.Y.
EP is out now via
Dither Down
, with an album to follow.
Pixel Fix - "Fall"
Oxford fourpiece

Pixel Fix

return with "Fall" and prove that guitars and electronics still make a healthy pairing.
On last year's releases "Rosa" and "Rome", the band seemed to be testing the waters of this fusion, consistently marrying the two musical families with a film of ambience. On "Fall", the band have picked up from where they left off, but this time radiate a brighter, poppier sound. Funk guitars intelligently nit-pick at rewound samples and buoyant rhythms, and soft vocals sit nice and tight in the mix.
Live, the band exude an energy that swerves towards the old math-rock leanings of fellow Oxfordians
Foals
, but on this song there's a strange, active calmness that's simply a pleasure to hear.
Fall
EP is out on 24 February.
Lion Bark - "Longhorns"
Brighton quintet

Lion Bark

have pricked up tastemakers' ears with their perfumed dream-pop. Now they unveil the new video for "Longhorns", premiering today on Best Fit.
The visuals explore a young man's paranoia seemingly imposed through self-exile, set amid cascading guitars, breezy percussion and gorgeous off-kilter croons.
Director Ben Pender explains:
"Longhorns is a song about coping and coming to terms with absence. This void can quickly lead to you shutting yourself off from the outside world, seeking comfort only in mundane activities, instead of confronting your problems head on. "The result is a sequence of nightmarish reactions from a gritty and somewhat surreal reality, which leads Guy to find strength in accepting the reality he faces, and then acting upon it – knowing this perception is temporary."
"Longhorns" precedes an EP release this year.
Young Fathers - "GET UP"
Ahead of the release of their next album, DEAD, Liberian/Nigerian/Scottish trio

Young Fathers

drop meteoric new track, "GET UP".
Hitting you square on with dissonant foghorn blasts, giant beats and spits of "I'm the catalyst for the revolution", "GET UP" knows no bounds in its impact. The trio almost refuse to be pigeonholed – yes, on the rap sections there are clear parallels with
Massive Attack
– but there's something much more alternative here with smatterings of afrobeat and upfront pop. Though the track's dissonance can unsettle you upon the first listen, you'll soon be pushing repeat.
DEAD
is out on
Anticon
/
Big Dada
on 3 February.

We Are Shining - "Killing" (feat. Eliza Doolittle)


Previously releasing tracks on Young Turks under the guise of The Shining, new London duo

We Are Shining

have now flipped record labels, penned chunks of their debut LP and hoisted Brit songstress

Eliza Doolittle

aboard for new single, "Killing".
It's thus a fresh start for established DJ/producer Acyde and Morgan Zarate of Hyperdub, and "Killing" sounds like they're ready to take on the world.
Following their startling debut, "Wheel" late last year, this new track is just as impressive and eclectic; afrobeats tug at an ostinato bass line and Ms Doolittle's bright vocals bounce along syncopated rhythms.
Brass interjections are heard amongst watery guitars at the close – notably the only big change in the song's loop-lush character – boldy reminding you why they can't be ignored. Much like Young Fathers who we featured yesterday, We Are Shining style a world music of their own.
"Killing" is taken from the duo's new mixtape.