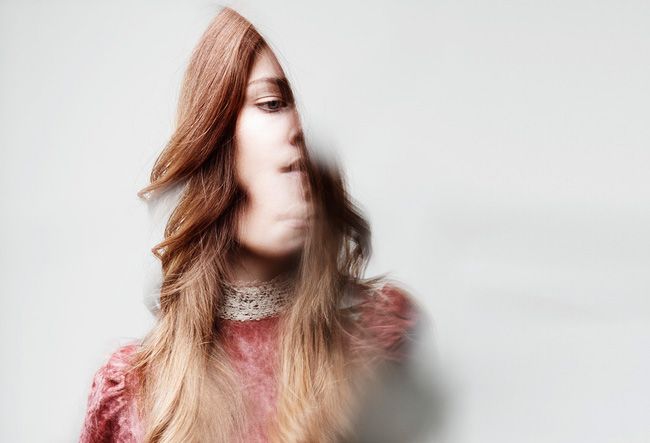 *Originally published for The Line of Best Fit (17/1/14)
2014 continues to bring us new musical goodies. Here's our pick of the best music from the past seven days.
First up, we premiered the lush electronic pulses of "Night Touch", the new single by Texan outfit,
Orthy
. Wood blocks chatter and thick melodies waft around layers of house synths and beats, whilst heady vocal harmonies escape from a
Beach Boys
blueprint. A track to get lost in and lost to.
Norwegian singer/songwriter Kari Jahnsen, who goes under the pseudonym of
Farao
, yanked once again at the heartstrings on, "The Hours." Ms Jahnsen pens deeply calm, emotional music; the type that makes you avert a stranger's glance for the sheer embarrassment of welling up in public. This track is yet another impressive piece, with pump organs, frilly guitars and Janhsen's unparalleled vocal beating at the core.
At the other end of the spectrum was the latest cut by rising Chicago songstress,
Jean Deaux
. Pulling BBC Sound Poll man
Sampha
onto the boards and co-vocals, Deaux delicately pours her soulful voice over layers of fidgety RnB. It's an upbeat affair that in some ways sounds more like a pure Sampha creation, save for Deaux's gorgeous chants of "I've gotta find you".
Portland band
Rare Monk
let us reveal their new single, "Splice". Its measured percussion and piles of hazy vocal make for slow-burner soon turned on its head by colossal tom rolls and sonic reverberations.
Finally, Liberian/Nigerian/Scottish trio
Young Fathers
unleashed the mighty, "GET UP". Preceding the release of their new album, DEAD, "GET UP" knocks itself around jabs of dissonance and consonance, replete with warm afrobeat rhythms, rap barks and vehement foghorn blasts. Just try to get your head around it.
Listen to our selection of the week's best new music below: