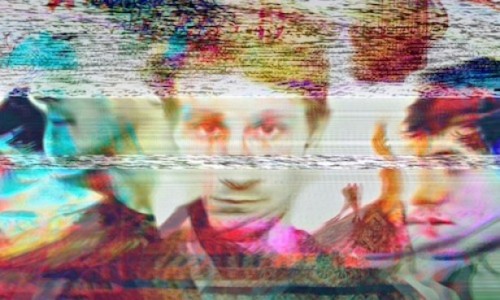 *Originally published for

The Line of Best Fit

(5/11/13)
It's been more than a year since Oxford's

Glass Animals

unleashed the unnerving, electronic sounds of 'Cocoa Hooves'. 'Exxus' ran in a similar vein. But a balmy, unexpected collaboration with Chicago rapper

Jean Deaux

proves we still haven't worked them out yet, and neither have they.
What is clear, however, is the quartet's love for experimentation. Where 'Golden Antlers' touched upon post-dubstep, new song 'Woozy' is an intelligent jazz/electronica/hip-hop hybrid, replete with brush-taps, fluid bass and Jean Deaux's self-assured rapping.
Perhaps it's not best to signpost genres here, but with the band's constant evolution, a little orientation might be in order.
Glass Animals play Broadcast, Glasgow on 8 November, Concrete, London on 12 November, and a hometown show at The Jericho Tavern, Oxford on 14 November.