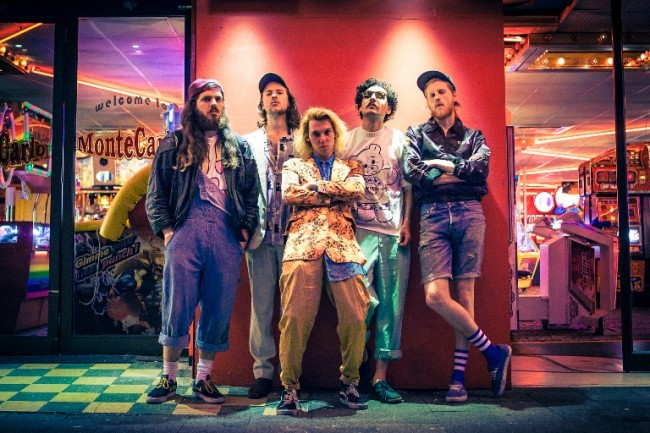 *Originally published for The Line of Best Fit (21/11/13)
La Shark

show off their eccentric knack for fusing funk, pop and rock with a clever video for latest single "Prison Palace", premiering today on Best Fit.
Directed by Tilly Shiner and Becan Rickard-Elliott and produced by A Mint and Lime Production, the video sees the London four piece gallivanting in battle re-enactment costumes, gearing up for park jogs and nerding-out on games consoles.
All these images seem rather irrelevant until vocalist Samuel Geronimo Deschamps' lyrics, "her prison is a palace/showing you it's not so bad", begin to trudge through the thick layers of industrial bass and funk guitar.
The need for reckless abandon/exploration detailed by the constant running and RPG escapism (notice
The Legend of Zelda
reference, anyone?) is soon turned on its head by "taking the tools you were given", "forging a home out of cold steel", and accepting that what you've got ain't half bad.
Prison Palace is
out now
. La Shark headline Electrowerkz, London on 28 November.