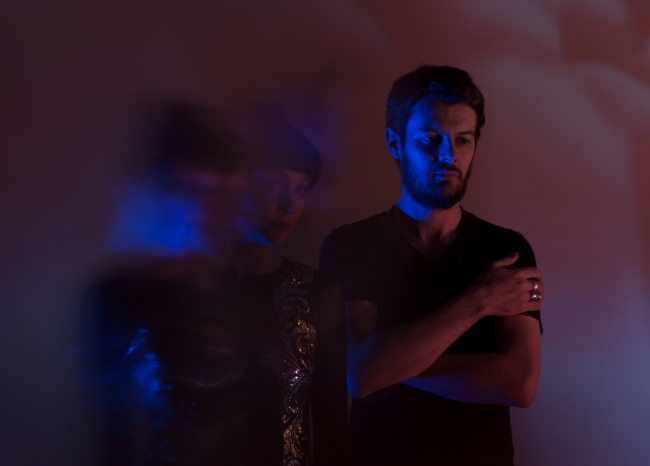 Shield Patterns - "Dust Hung Heavy"
Electronic duo

Shield Patterns

reveal "Dust Hung Heavy", the dark and emotive lead single off their forthcoming debut album.
Keys drip, samples loop, and beats drag their heavy feet on this stunning new cut from Manchester-based pair, with Claire Brentnall's sensual vocals weaving between all the doom and gloom. There's a real mix of the natural and synthetic: primal-like beats and intermittent breaths meet with unsettled synths, slowly but steadily bewitching the listener.
Circuit Diagram (feat. Touchy Mob) - "Motown"
Germany-based electronic act

Circuit Diagram

premiere "Motown" today on Best Fit, featuring doped-out vocals by underground Berlin-based singer Touchy Mob.
The urgency of the track's live pulse hints at influences of Krautrock, whilst lush-layered synths bust neo-psychedelia with buzzy, buoyant bass lines.
Touchy Mob's
dreamy, monochrome vocals simmer just above the surface, allowing the song's weighty rhythms to carry them through until the end.
Circuit Diagrams
Motown
EP is out via No Counter Records on 31 March.
Over Sands - "Tune Out"

"The song below was written in a beach house, situated in a nature reserve in Essex", begins an email from London-based duo

Over Sands

. "We collected field recordings from the area and used them to create some of the layers of synthesised sounds you can hear." Let's give it a try, then.
In short, within seconds "Tune Out" reveals itself as a stunning, majestic debut from the two brothers. Guitar lines flutter amongst lilting, earnest vocals; synths heat and cool; shuffle-pop rhythms hover, and a transient collection of sounds glide in their own natural directions.
Not a far cry from
MONEY's
distinctive celestial makeup, "Tune Out" will transport you to somewhere in the heavens. We're excited to hear more.