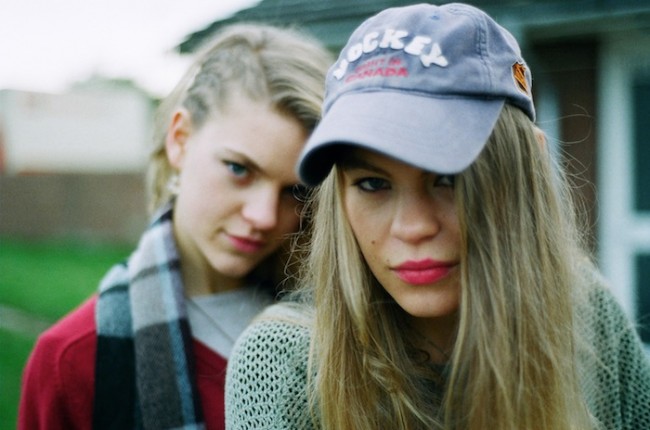 *Originally published for The Line of Best Fit (14/2/14)
We've done the rounds again and picked out the best new music from the last seven days. Consider your Valentine's playlist sorted.
Appropriately, we kick things off with
Bella Union's
latest signing,
Ráj
, and his debut, "Let Me Love You". Don't be fooled though – this is no happy ending. Sheer heartbreak over empty guitars and spooky percussion, Ráj's soul repeatedly bleats, "let me love you, 'till it hurts", and we might just hurt a bit too. An exceptionally promising debut from the LA-based artist.
Another heart-tugger, "1955″, from new London-based dream-poppers
Anto Dust
was too hard to ignore despite its imitative dreamgaze composition. Walls of reverb, echoed vocals, humming psych organs and dampened beats combine to make a song that never starts nor ends; an endless loop of expansive, otherworldly sounds.
Woman's Hour
treated us to the first fruits of their labour since signing to
Secretly Canadian
with "Her Ghost" - a soft, progressive number that glows with confidence. Thankfully, the London-via-Kendal four-piece haven't lost their knack for keeping musical components at arm's length: synths skittering at their own accord and guitar lines darting. Fiona Jane's gentle Northern burr nicely blankets the track, snatching you away from February's cold winds.
Perhaps it was all the attention on
Prince
over the last week that got us hooked on
Meanwhile's
funk-pop debut, "Luvletta". Ignoring the obvious musical comparisons, the song is so buoyant it could blow the roof off any raucous house party. Horn-sections, big synth barks, colourful vocals and a vivacious rhythm section make for a surefire weekend winner.
Last but not least, Cornwall-based sister duo
Hockeysmith
dropped possibly the best thing we've heard this year: "But Blood". Where previous demos were mesmerising, if not a little distracted, "But Blood" is the sound of a band truly beginning to hone their craft: angled on brooding sub-bass, skewered acid hooks, fluid drone and opulent vocals. The stunning
video
is also worth a peep.
Listen to our selection of the week's best tracks below: