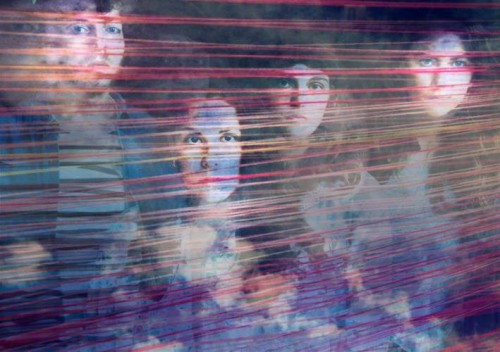 *Originally published for The Line of Best Fit (28/10/13)
Brighton/London four piece

Hella Better Dancer

have been making dreamy, lo-fi guitar pop in their bedrooms for a few years. 'Sleeptalking' sounds like a band ready to flock the nest.
Perhaps it's the prickly guitar solo and half-shouted harmonies that's allowed the band to take on a more immediate personality? Or the weighty reverb and shaded vocals? Maybe it's the band's adoption of Norwegian songstress
Farao
last year as drummer? There's certainly a cathartic experience when listening to both Hella Better Dancer and Farao's music, made all the more appropriate by them playing church gigs together.
Whatever the reason, 'Sleeptalking' is a sure-fire step in the right direction. It doesn't shed the band's hallmark spacious sound (check out 2012′s
Living Room EP
) nor is it a simple repetition of their previous efforts. We can't wait to hear more.
The self-produced/recorded single is out available as a free download here.
Beautiful Strange
will release 'Sleeptalking' on limited 7″ vinyl on 11 November.